Bangladeshi-Hungarian business possibilities

H.E. Mohammed Abu Zafar visited our chamber with the aim to explore the possibilities for boosing the econommic and trade realtions and commercial exchange between the two countries.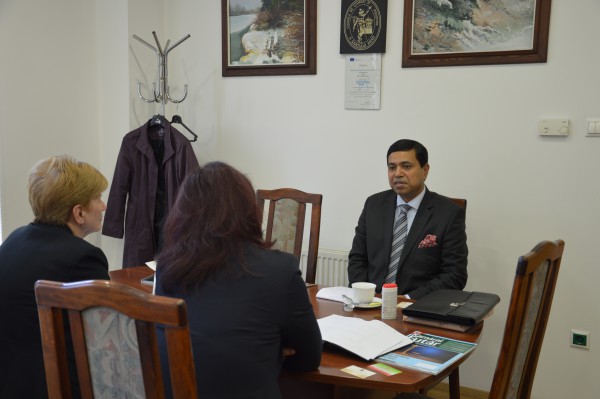 Currently the bilateral trade exchange between Bangladesh and Hungary is only 10 million EUR, which hides great unexplored possibilities for both importers and exporters. After China, Bangladesh is the 2nd  biggest garments exporter in the world, it exports pharmaceutical products to more than 100 countries, and has a significant leather good and bicycle production.
Bangladesh offers 8 investors' zones with considerable tax releif and other incentives. Most important areas for import possibilities include: pharmaceutical products, textile, leather products, food and vegetables. 
The Embassy of Bangladesh and the chamber are going to organize a Business Breakfast in the first half of 2018 for business people to explore concrete cooperation possibilities.