Serbian-Hungarian Touristic B2B Meeting
On 01/09/2017, the Vojvodina Chamber of Commerce and Industry and our Chamber organised a Serbian-Hungarian B2B meeting for the touristic companies of Hungary and Serbia.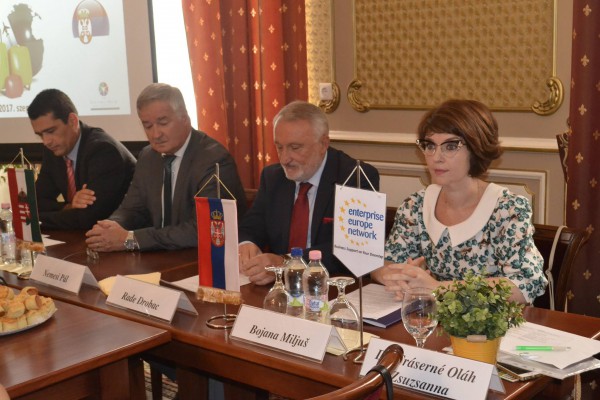 The event was attended by more than 60 participants from both sides of the border and ensured possibilities for presenting the touristic offers of Serbia and Hungary. Following the plenary session, face-to-face business meetings took place in order to arrive at exact cooperation proposals, so as to increase the touristic activities between the two regions. 
The ambassador of Serbia, H.E. Rade Drobac emphasized that although the bilateral economic indicators between the two countries are constantly improving, that is not so in the touristic sector. For this reason, it is extremely important to make the Serbian touristic potential known to the Hungarian companies and vice versa. The best way of doing so is to directly link the touristic agencies from both sides, so that they can promote and integrate each other's touristic offers to their programmes in their respective countries.
The B2B meetings were followed by on-th-spot company missions for exchanging best practices, which continued on the next day as well, within the framework of the traditional Fish Festival in Szeged.
Spacial thanks go to the Embassy of Republic of Serbia in Budapest and to the Local Government of Szeged City for supporting the event